Small Wins Wednesday: Clay class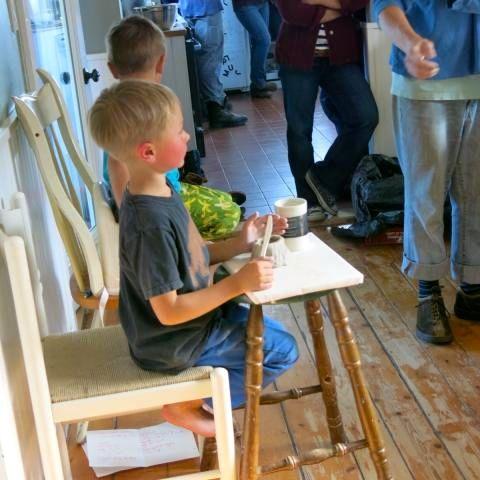 Teaching with his little brother as his assistant.
• • •
This week's small win is from Sarah:
My six-year-old son Luca had the idea in early March to teach a pottery class at our home. The motivation behind doing the class was to make money, and the motivation for making money is (naturally) to buy more LEGOs. Luca has a strong interest in money and an entrepreneurial spirit.
He took a lot of steps to get to make this happen. He created and hung up flyers around town, worked on perfecting the process of making the teapots he was going to teach his friends how to make, met with the local art teacher on his own about how to structure an art class, and created (with my help) an invitation on Facebook.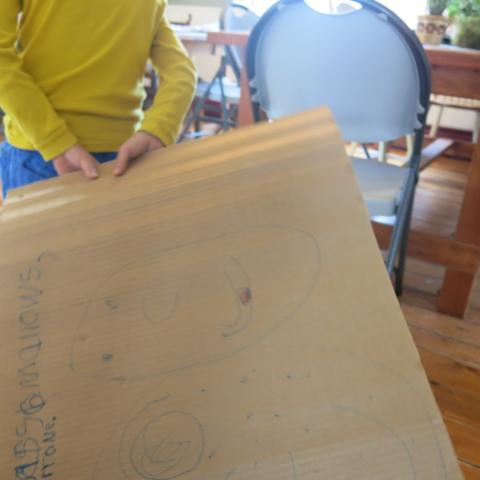 Going out to hang the sign
He'd been putting a lot of energy into this project and we'd been writing down progress and things we needed to remember in our project journal. He was halfway though making a large sign to hang off the front porch the day of the class when we left on a long trip.
I didn't hear a single word from him about the clay class or pottery for three weeks. I was wondering if he would pick it back up again, especially since there were about 40 (!!!) people coming to my house on the scheduled day to participate. I wondered if by leaving for three weeks we'd broken the momentum for the project.
Exactly one hour after walking through the door of our home he came to me and said, "Mom, can we get out the journal and see where I'm at with the pottery class project?" We read through our notes. He went and pulled out the sign on his own and picked up EXACTLY in the place he left off three weeks before.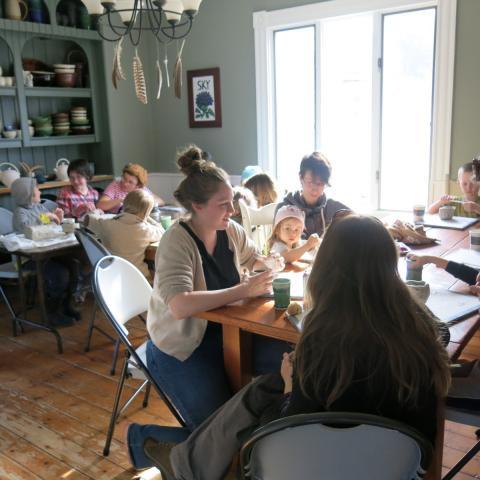 The clay class went great. We set up the classroom space just the way Luca envisioned it. As the class started Luca took his seat, then got super shy and didn't want to say a word. So, my husband stepped in with his kindergarten teacher magic to get the class rolling. Kreg taught for about the first 15 minutes of the class. At some point Luca started to jump in on his own with instructions and by the 30-minute mark Kreg stepped back almost completely and Luca had gotten comfortable enough to do the talking for the remainder of the 60-minute class.
Kreg and I are both working hard on backing waaaay off of Luca and his work. Having a project that culminated in a public event like a class was an interesting mix of figuring out when to step back and when to step forward. I think we did well.
The 15 kids in the class made some terrific pieces and it looked like everyone had a great time (I did!). Luca made enough money to buy the LEGO set he'd been saving for and he even gave his little brother (who was his assistant) a cut of the profits. ;-) I also think Luca might have inspired his dad to start teaching again, which is way cool.
If we'd never found Lori's book it probably never would have happened!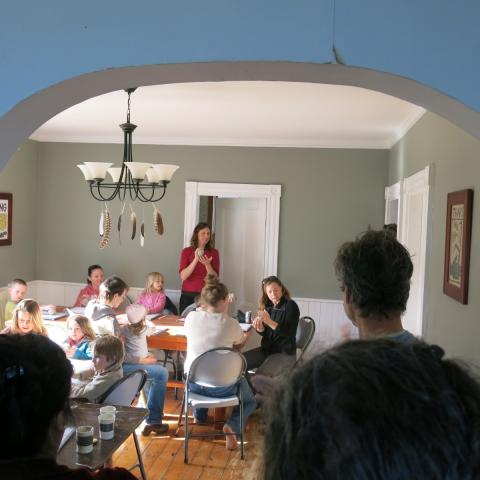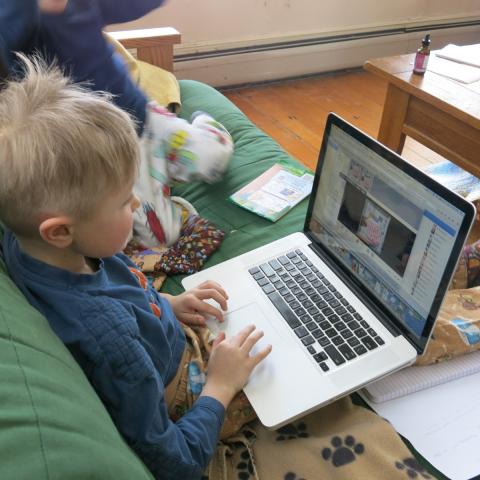 Luca editing a photo he took of his pottery for use in the Facebook invite for his class.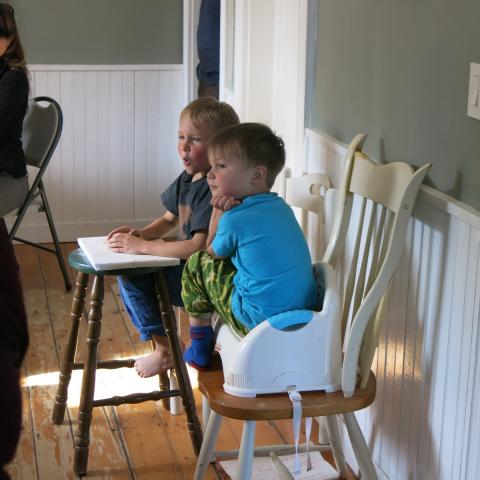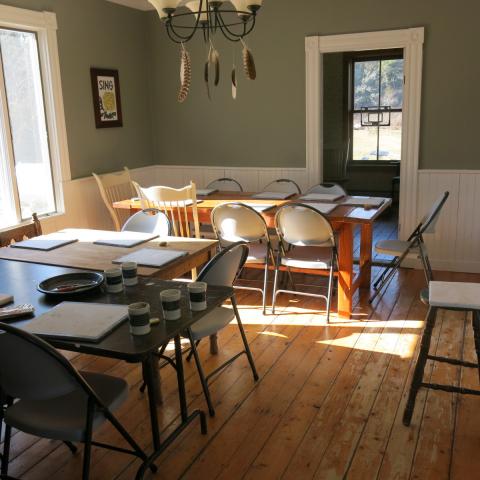 All ready and waiting for friends!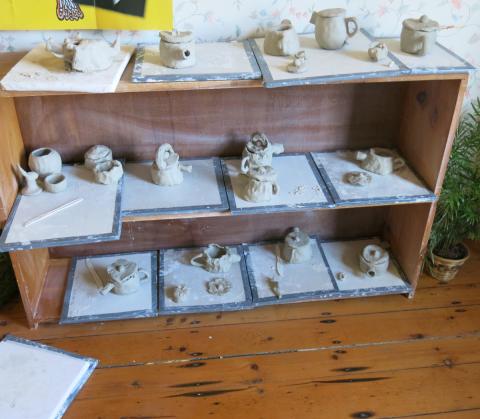 Finished work. Class participants' ages ranged from 4 to 37.