Open thread: Room for learning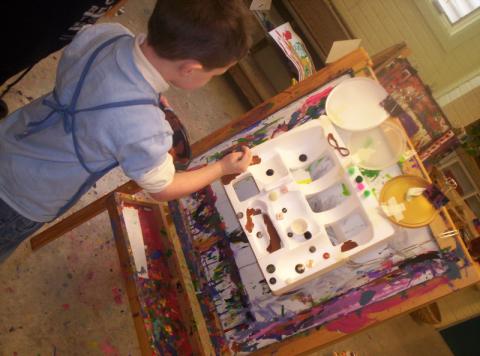 Being the person that always knows and always has an answer, doesn't leave a lot of room for learning. — Andrew Zuckerman
• • •
Open threads will normally be started on Friday mornings but yesterday I was having a big day out with my son helping him run errands for his latest project — starting a business. Self-directed learning isn't something you graduate out of — it just keeps leveling up!
The Zuckerman quote could refer to mentoring — if we are know-it-alls, it doesn't leave room for our kids to do much learning. If we respond to every question with an answer, they never have the opportunity to research. We need to leave room for them to become experts — we need to leave room for them to teach US.
It could also refer to our own learning. If we stay in in our comfort zone, where we always know the answers (because that makes us feel smart and safe), how much learning do we do?
To really keep learning, we have to keep moving into the areas where we have more questions than answers.
What motivates you to learn something new?
[W]e have to discuss more fully the role that children assume in the construction of self and knowledge, and the help they get in these matters from adults. It is obvious that between learning and teaching, we honor the first. It is not that we ostracize teaching, but that we declare, "Stand aside for awhile and leave room for learning, observe carefully what children do, and then, if you have understood well, perhaps teaching will be different from before. — Loris Malaguzzi, The Hundred Languages of Children
• • •
Anything you want to discuss? Ask? Share? Do it here! It's your thread.