Open thread: Giving up on being perfect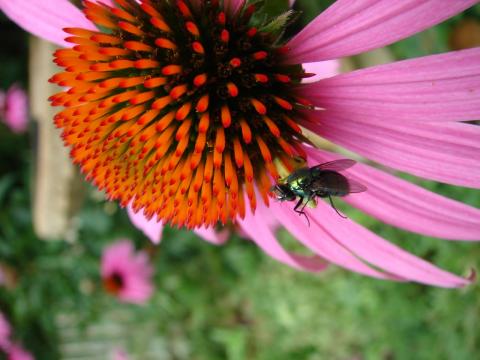 The thing that is really hard, and really amazing, is giving up on being perfect and beginning the work of becoming yourself. — Anna Quindlen
• • •
We start out the new school or "school" year (for homeschoolers, when the playgrounds are suddenly gloriously empty during the day! and all the new groups and classes start…) with new supplies and new plans — it's a fresh start.
How long does it take for us to feel that first wave of disappointment when things don't go the way we'd hoped?
When we struggle with perfectionism, we have the opportunity to learn something we can share with our children. We have the opportunity to struggle in front of them and show them how real learning and doing works.
When we pay attention to our fears and frustrations, we can learn about theirs. When we give up on being perfect, it allows them to give up on being perfect.
Perfection doesn't exist — it isn't real. You are imperfect, flawed, with talents and deficits, successes and struggles — you are real. The only things getting done in this world are getting done by real people, like you.
Do you find it hard to let go of your ideal imagining and get on with the flawed but real work? Do you find it hard to help your kids do it?
How do we work on developing a learner's mindset vs. getting bogged down in our perfect fantasy?
Perfectionists aren't people who do something perfectly. Perfectionists are people who fantasize about doing something perfectly. — John Perry
• • •
Anything you want to discuss? Ask? Share? Do it here! It's your thread.