Limits can be so ... limiting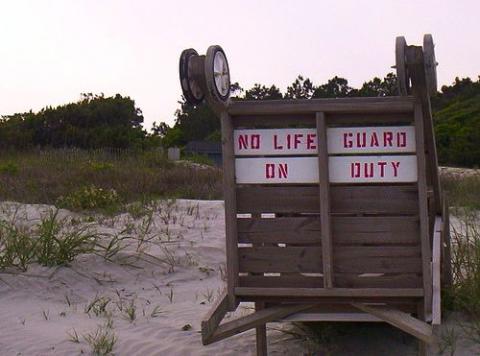 There are some great comments on my last post, In Defense of Reading ... Which Should Need No Defense, touching on the topics of self-regulation and limits.
Daniel points out the similarity between this issue (video games and reading not excluding one another) and project work: it's all about the connections, people.
We have a tendency to assign "good" and "bad" (or at least "not as good") labels, not just to media, but to all kid activities.
Playing outside is better than playing video games.
Reading books is better than watching TV.
Playing educational computer games is better than playing non-educational computer games. (Reading is better than playing computer games at all, of course.)
There are a lot of "shoulds" in childraising, from how they should be socialized to how they should play to how they should entertain themselves. Some of the shoulds come from other people (who are always *so* generous in sharing them with you!) and some of them come from ourselves, from our fondest hopes about what our child's life will look like.
So we sit down with the giant Richard Scarry color-it-yourself poster of all the things kids *can* do and we carefully start blacking out the parts we would prefer they avoid so they can instead spend all their time doing better, more valuable activities.
Spongebob, no. Nova, yes! Drawing manga characters, no. Drawing birds at the birdfeeder, yes! Running around inside whacking each other with cardboard tubes, no. Nature hike, yes! Garfield, no. Elevating literature, yes! And so on.
But here is the rub, people. Everything is connected. When you carefully black out some pathways, you aren't just eliminating a less-desirable interest or activity — you are making it more difficult for your child to navigate from here to there.
I have written before about very controlling teachers and their strict, purist ideas hobbling kids and keeping them from doing big, vibrant, exciting work because they insist it *must be done this particular way*.
When you stand in a child's way and prevent him from making connections — by *limiting* what he has to work with (materials, ideas, methods, interests) — you are setting limits on how much he can learn. You are trying to decide what he can and cannot be interested in. You are trying to decide what will and will not set fire to his imagination.
Of course you should make decisions for your family that match your family values. But don't be afraid to put society's prejudices to the test. Find out for yourself. What's really bad for you?
If we are going to help children build their own path, we need to clear away the obstacles and open up as many possibilities and opportunities as possible. We need to go along with our children as their learning mentor and support system while they explore the world.
If we try to send them down a narrow chute toward the results we want, we may be shutting them off from the experiences that would help them figure out their own interests, their own strengths, their own path.
If we shut down their interests and their ideas, we may find that we didn't just kill off their interest in video games but we accidentally shut down their curiosity altogether.
Sometimes we are so focused on controlling the how, we forget what we were aiming for in the first place: the why.
You may also be interested in: